There come times and trials in life that leave you all alone in life and the only way of sustenance is your own will; there is no one you could turn to and yet there is no way you could put a stop to your life. These are the times that test your nerves and your abilities and it is the story of these nerves perfected by a woman in the famous T.V show Ek Shringaar Swabhiman on the channel 'colors'. This is an Indian channel the programs of which are shown all over the world and the programs have fan base in more than one country. The Urdu and Hindi-speaking people simply adore Indian and Pakistani dramas no matter where they are- in fact the farther away from homeland they are the more they love the stories from their native lands! The nostalgia for home takes the shape of fan ship for Indian T.V shows.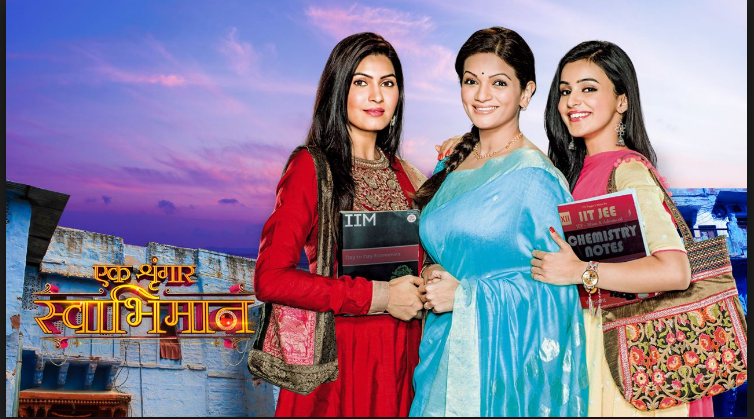 The story of the
Ek Shringaar Swabhiman
is the story of a woman who had the nerves of steel. This is the story of patience, determination, forward thinking and persistence in the face of extreme hardships. This is the story of commitment to the goals in the face of strong social resistance and unfavorable odds. The story revolves around a household like any other in which a mother is raising two daughters but there is something very important in this seemingly very common story. The Mother is not raising her kids according to the general intellect of the society but the girls are being raised according to the forward thinking of the mother who sees the importance of education in the life of a woman despite the fact that the whole society neither approves nor assists her in this mighty task! This is the story great courage, resilience and strength of character and it is not a waste of time at all!