The astrophysics xis 6545 X-ray system is an X-ray machine that is used to screen small parcels at government offices, airports and all security checkpoints. This system has a tunnel size of 25.6 in x 17.7 in (650mm x 450 mm) that is optimized to ensure fast inspection of different types of articles, thereby allowing the system to inspect the articles with high-end imaging technologies. This machine comes with two main conveyor configurations that include long conveyor and short conveyor which are all industry standard. The software that runs the system is based on the Windows XP Professional platform.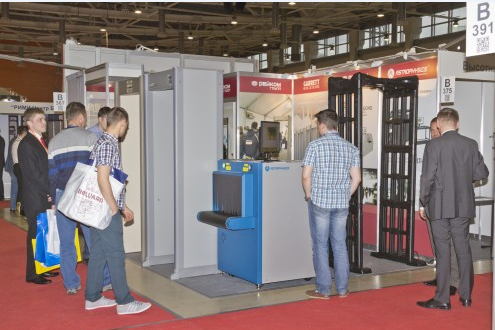 This means that the system is a PC-based system that combines the latest hardware and software technologies to offer superior image resolution, clarity and processing power. When it comes to networking, the astrophysics xis 6545 X-ray system is well designed to network with various inspection systems by using high-speed TCP/IP data communication. When articles pass through the machine, the system produces images, which are sent via the network to central servers. At the central servers, the images can be stored, viewed and printed if necessary. There are so many standard features that come with this X-ray system. One of this is image archiving. Image archiving on the machine is done automatically and up to 50,000 images can be archived on the machine.
The astrophysics xis 6545 X-ray system also comes with a baggage counter for placing articles on their way to be scanned. Black & white and color imaging features are available on the machine as well as image annotation, edge-enhancement imaging, image review of up to 100 images, reverse and pseudo color monochrome and organic and inorganic imaging. The machine can also be used for manipulating images in real time, archive images in a bitmap format manually, archive suspect images manually and achieve vertical and horizontal imaging. The machine also features density alert and Z-number measurement.